This year Playmates is shifting gears and fundraising with a virtual Harvest Festival! We'd love to include you in the opportunity to support your favorite co-op in two fabulous ways:
1. Buy some raffle tickets here: https://playmates.betterworld.org/
2. Order a brunch and creativity kit with this form: https://forms.gle/LqWHBDy9AvJfR6UQ8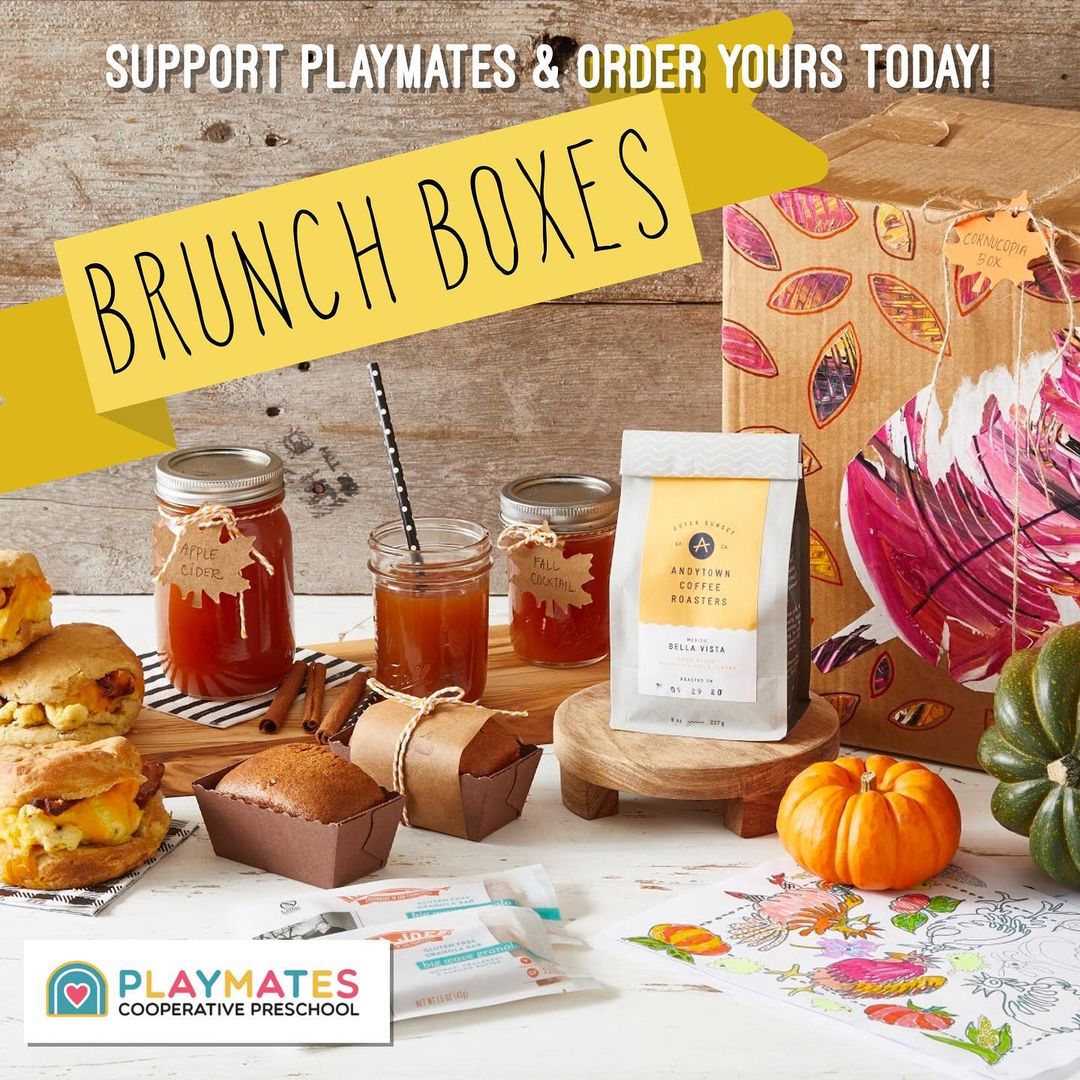 Raffle tickets and Brunch Box/Creativity Kits are available to share with anyone in San Francisco.
Huge thank you to this year's Harvest Festival sponsors: