Join us for 2020: A Space Oddity


Fundraising Auction Benefiting Playmates Co-Operative Preschool

Get ready to boldly go where no preschool has ever gone before…
To the exact same event space where we held our auction last year, and where we know for a fact other preschools also hold their fundraisers.
…But this time it will be space-themed!

Let's kick off the new decade with an eclectic hodgepodge of futuristic sci-fi and fun, weird costumes and cosmic lights, booze and food.
You are invited to join us. Let your money take one small step from your wallet, and one giant leap into the development of young humans. See you there!
Register to save your spot here!
RSVP on Facebook
Saturday, February 22nd, 2020
6pm to 10:30pm
Donworth Event Center, 473 Eucalyptus Drive, San Francisco, CA 94132
THANK YOU to our Community Sponsors!



Planetary Sponsors ($1,000)
Cosmic Sponsors ($500)
Ruth Krishnan of Compass Real Estate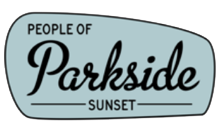 Supernova Sponsors ($250)
First Republic Bank of West Portal
Nova Sponsors ($100)

Outer Sunset Merchants and Professionals Association

Jessica Ho (Individual Contribution)