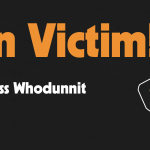 So okay, did you think we'd skip out on the party because it's a global pandemic and all? AS IF! We're bringing the party to you with an Online Silent Auction, Raffle Prizes, and a Live Zoom Event!
Live Auction? Ugh, as If! Our most amazing auction items have been transformed into totally choice raffle packages! All tickets are $10 each, and you can put your money on one, two, three, or all four prizes!
Sales end Saturday, March 20th @ 8AM
Purchase tickets before time runs out!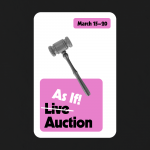 Last year, we gathered side by side in a poorly ventilated indoor venue while an affable auctioneer, with his mouth uncovered, put a microphone from his mouth to ours, and loudly (and very closely) asked us to bid money on vacations and social activities! Who would have thought this would be such an absurd (and illegal) notion today.
This year's auction will be all silent, but to make up for missing out on all the fun of a live auction we have gathered up some pretty spectacular items like jewelry, restaurants, experiences, cannabis (as always), family fun nights, and more! The auction will open up on Monday, March 15th and will close shortly after the main event on Saturday, March 20.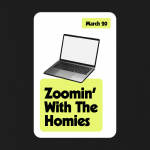 5:00pm (optional) Happy Hour and Cocktail Lesson with SF Cocktail Class
Learn how to make two different cocktails (pre-purchase of cocktail supplies optional), play games, enjoy trivia, socialize!
6:00pm Main Event
Dress up in your finest plaid blazer and pajama bottoms. Get out your game board and get ready to follow the clues! The virtual party will feature a play-along Clue(less) game with clues, prizes, games, special appearances by adorable children, and yes…a celebrity guest!